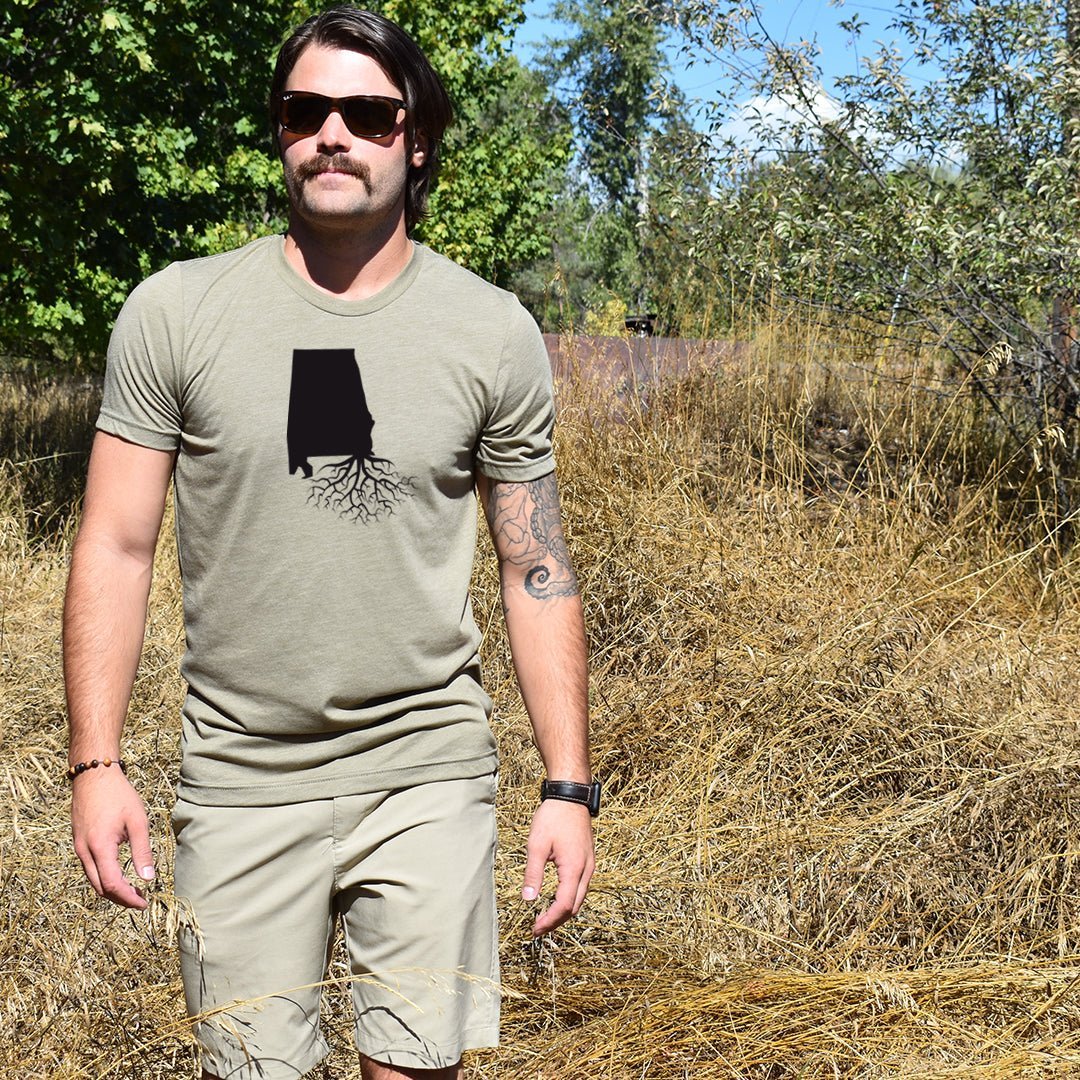 Wear Your Roots Alabama Collection: Celebrating Alabama's Rich History
Are you proud of your state? Do you love to show off your roots? If you answered yes then Wear Your Roots Clothing, has the products for you. Known for being the home of the original State Roots design.
Wear Your Roots clothing has a wide range of products for men, women, and kids, featuring our copyrighted designs on t-shirts, sweatshirts, hoodies, hats, backpacks, and more. We use different fabrics and styles to suit different tastes and seasons. And we are always looking for new products that meet our high standards of fashion, durability, and comfort.
One state we want to highlight today is our Alabama Roots collection. We want to highlight features and celebrate the rich history and culture of the Yellowhammer State. Let us dive into some interesting facts and achievements and learn more about Alabama. 
Alabama has a diverse and fascinating history, from the Native American tribes that lived there before European contact to the Spanish explorers who searched for gold in the 16th century, to the French settlers who founded Mobile in 1702, to the British colonists who fought for independence in the American Revolution, to the Confederate soldiers who seceded from the Union in the Civil War, to the civil rights activists who marched for justice in the 20th century.
Alabama is also known for its natural beauty and cultural diversity. It has more than 1,300 miles of inland waterways, making it one of the most water-rich states in the nation. It has five major land regions: the Appalachian Plateau, the Ridge and Valley, the Piedmont Upland, the East Gulf Coastal Plain, and the Black Belt. It has a variety of flora and fauna, including some rare and endangered species. It has a vibrant music scene that gave birth to legends like Nat King Cole, Hank Williams, Lionel Richie, and Alabama Shakes. It has a rich culinary tradition that includes barbecue, fried chicken, grits, pecan pie, and sweet tea.
Interesting Facts
- It was the first state to declare Christmas a legal holiday in 1836.
- It was the birthplace of Helen Keller, the first deaf-blind person to earn a college degree.
- It was the site of the first electric streetcar system in Montgomery in 1886.
- It was the center of the civil rights movement in the 1950s and 60s, with Rosa Parks and Martin Luther King Jr. leading peaceful protests against segregation.
- It was the place where Saturn V, the rocket that sent people to the moon, was developed at NASA's Marshall Space Flight Center in Huntsville.
The Alabama Roots collection featured here (insert picture of alabama product ) shows pride in Alabama State's design on various clothing items and accessories. You can choose from different colors, sizes, and products to fit your preferences. Whether you want to wear a cozy hoodie with the state outline or a stylish hat, or a trendy backpack with the state, you can find it at Wear Your Roots clothing. 
Are you an influencer in Alabama and love our collection? WYR Clothing has a Brand Ambassador program that is easy to apply for (
apply here
). As a brand ambassador, you may get the opportunity to try out new products before they hit the market. Top producers may have the opportunity to join the WYR Team at events & trade shows and more.
So what are you waiting for? Visit the 
Alabama Collection
 today and browse through our products and let us know what you think. You will surely find something that suits your style and expresses your love for your state. And don't forget to check out our other collections for different states as well. Wear Your Roots clothing is more than just a clothing company. It's a lifestyle brand.